---
This device saves you the hassle of converting among different power outlet standards when you travel. It supports North American, Australian/NZ, UK and the rest of Europe. Be sure to have it in your carry-on wherever you travel. Additionally, it has USB outlets to charge your tablet and smart phone, without having to carry an extra plug, just the cables.
At only CAD$22.97, this little gadget may save your whole trip, so go for it, it's worth every penny!
Below are specs and images that cover different features and functionality. Enjoy!

Single USB Max Output:5V, 2.1A
Synchronous Rectification Technology:No
Overload Protection:No

WIFI:No
USB Ports:2
Extension Cable Length:None
Outlets Number:1
Grounding:Non-Grounding
Type:Electrical Plug
USB Total Power:2.1A
Surge Protector:No
Support Quick Charge:No
Rated Power:1500W
Rated Current:6A
Master Switch:No
Rated Voltage:100-250 (V)
Size:: 60 * 56 * 45mm/23.62 x 22.05 x 17.72in
Conductor material: Copper
Shell material:PC + ABS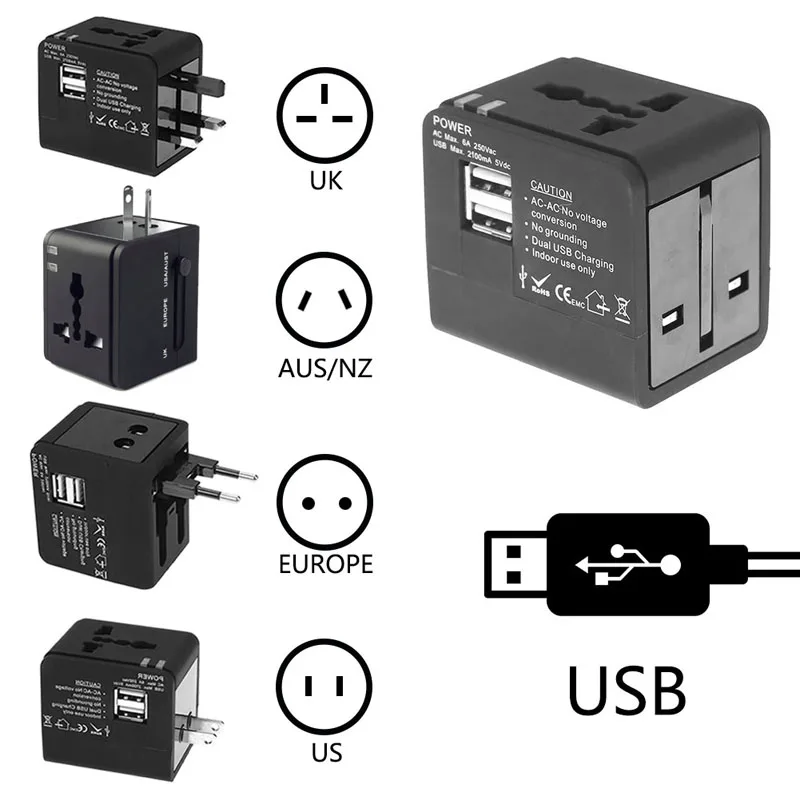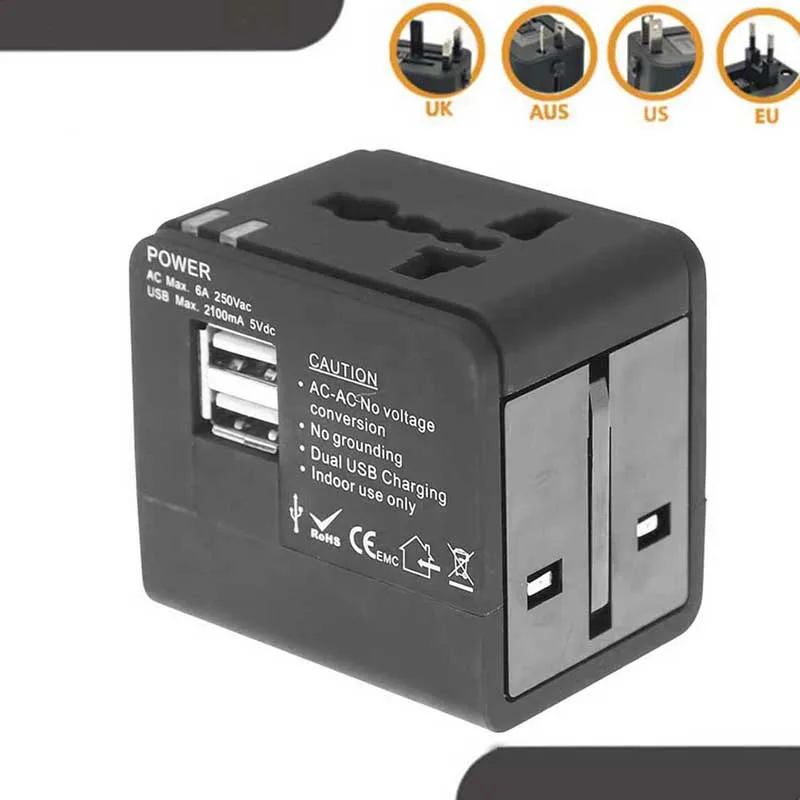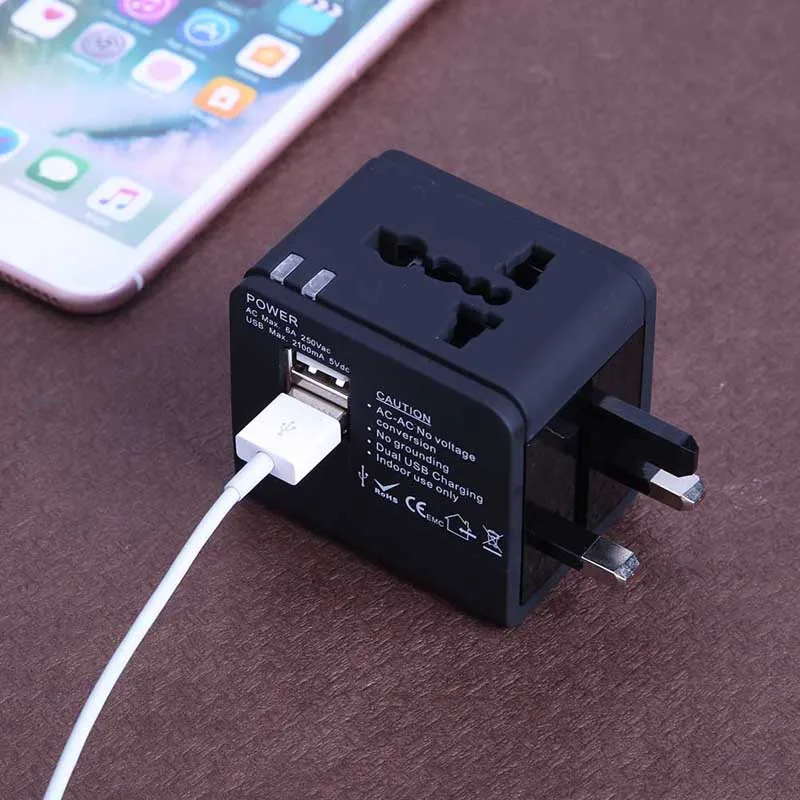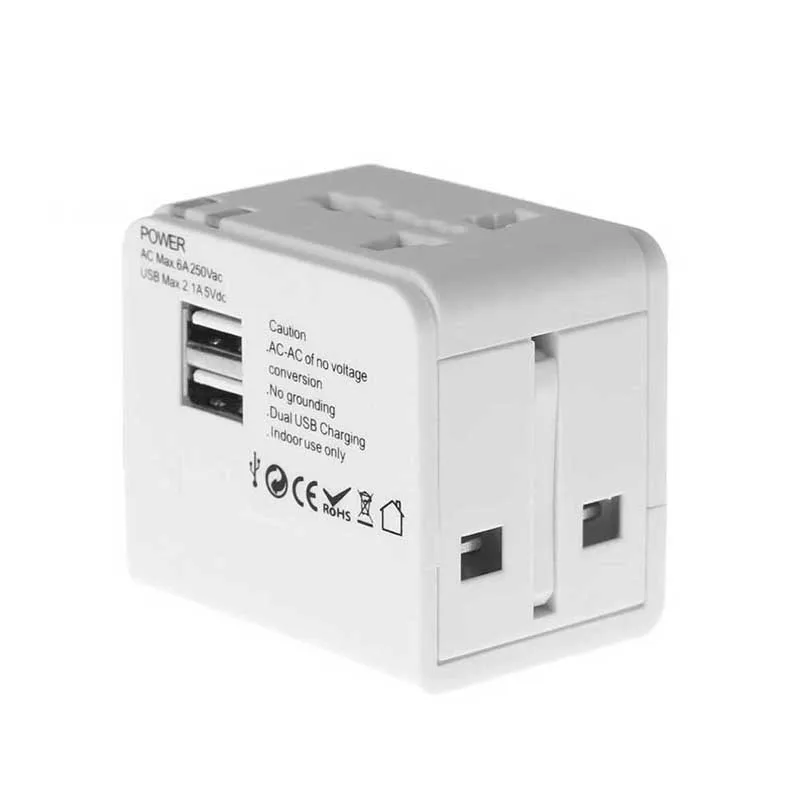 The Universal Travel Power Adapter for Different Regions, with USB Sockets is a sensational customer favorite, and we hope you like it just as much.

Inventory Last Updated: Sep 23, 2020